Sailing Adventures in the Arctic
North Iceland, Siglufjörður, Grímsey, Hjalteyri, Akureyri.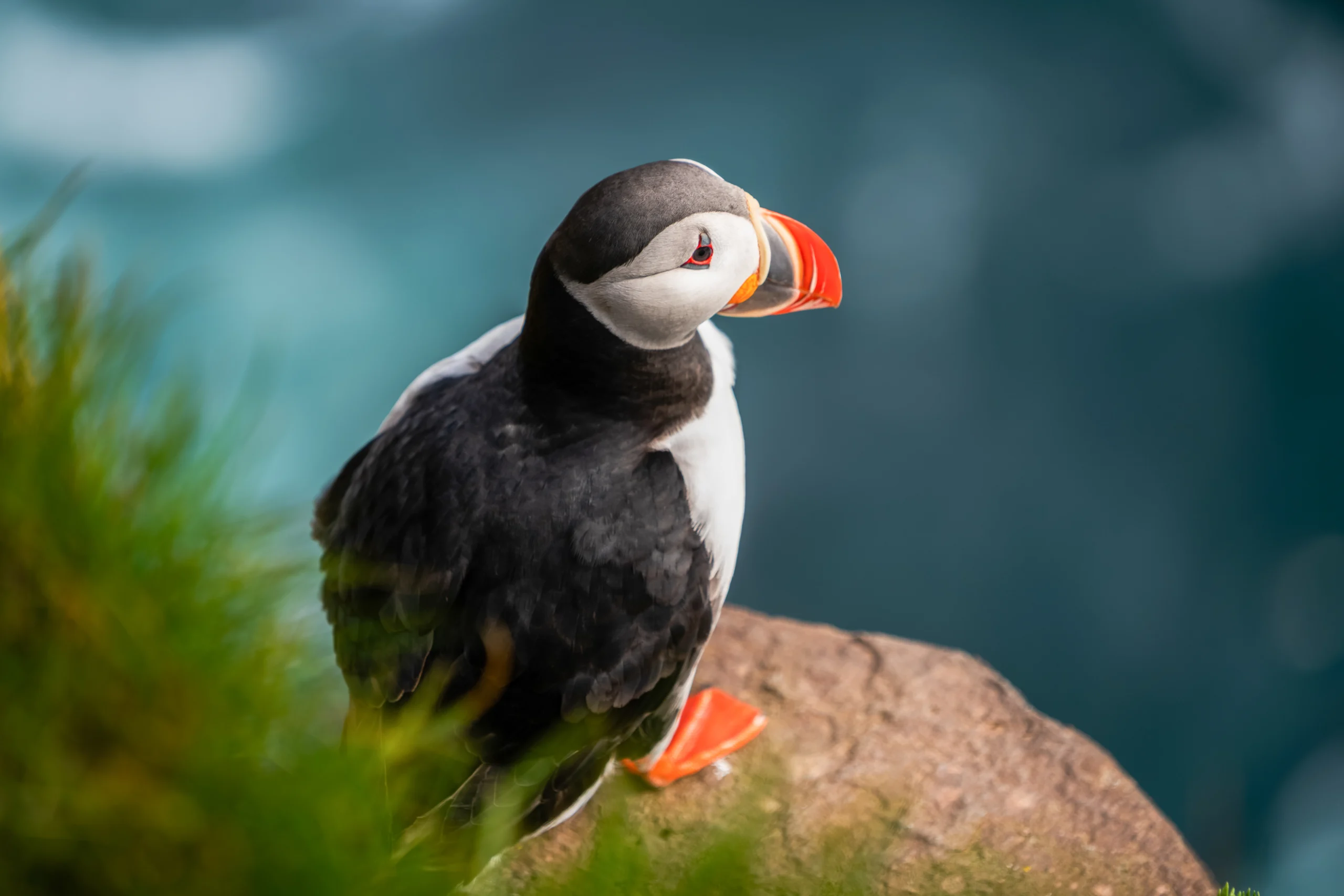 A Pearl on the Arctic Circle North of Iceland
We start in Akureyri, the capital of North Iceland. The town is located in Eyjafjörður fjord, surrounded by snow-capped mountains during wintertime and blessed with sunshine and a considerably warm climate during summertime.
From Akureyri, we set sails for Hjalteyri, a small village on the western shores of Eyjafjörður. Until the early 20th century, this was one of the main hubs of the herring fishing industry and is today an aquaculture centre where research is conducted into the feasibility of halibut culture. The buildings of the old herring factory are often used as a venue for art exhibitions during the summer months. Hjalteyri boasts some of the most interesting diver areas in the World, as the famous geothermal struts are right offshore. The sail inside Eyjafjörður includes whale watching opportunities as big whales including the Hunchback can often be seen in the ford. We spend the first night at anchor in Hjalteyri.
The following morning we start by a sightseeing tour of the famous waterfall Goðafoss. Lake Mývatn and Dettifoss. Dettifoss is awesome, the most powerful waterfall in Europe, it should not be missed by any visiting the region. Dettifoss is fed by the powerful glacier river Jökulsá á Fjöllum which flows from the largest glacier in Europe, Vatnajökull. This amazing waterfall has an average water flow of 193 cubic metres per second (6,186 cubic feet). It is 100 metres (330 feet) wide and plummets 45 metres (150 feet) down into Jökulsárgljúfur canyon. This unique canyon is in the northern part of the greater Vatnajökull National Park, the largest national park in the country, thus Dettifoss is well protected.
Lake Mývatn is a beautiful lake with many small islands in the north of Iceland. Due to its serenity, birdlife and volcanism, the lake is one of the most amazing natural attractions in the country.
Godafoss
Goðafoss waterfall is located in the river Skjálfandafljót in north Iceland, one of the most spectacular waterfalls in the country, falling from a height of 12 metres (39 feet) over a width of 30 metres (98 feet).
Full meals will be served by our renowned chef all day, delicious breakfast lunch and dinner, and snacks in the afternoon and in the evenings. We will send out a questionnaire to all guests before the start of expeditions, to see if there are allergies and food preferences.
We end this unforgettable adventure in Akureyri where it started, a town interesting enough to spend time walking around, in the centre you will find interesting galleries, shops and restaurants.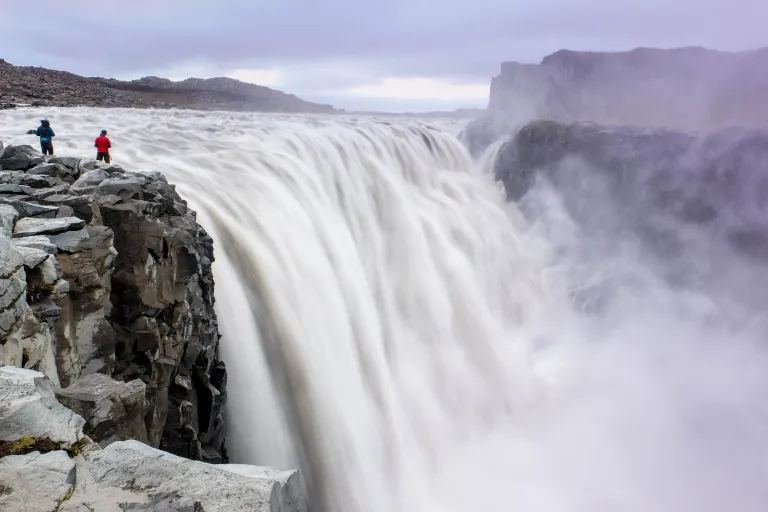 Dettifoss the most powerful waterfall in Europe
Included
All meals on board the yacht.
Accommodation in made up double cabins (bunks), all en-suite with showers
Sightseeing tour to Goðafoss, Mývatn and Dettifoss
Not Included
Airfare to and from Iceland.
Individual insurance.
Excess baggage charges.
Charges or items of personal nature.
Alcoholic beverages
Itinerary 2022 | Price per person 3.400 €
5 June – 4 days – 8 berths available
9 June – 4 days – 8 berths available
13 June – 4 days. 8 berths available
17 June – Summer solstice. 4 days. – 8 berths available
Itinerary 2023 | Price per person 3.400 €
5 June – 4 days – 8 berths available
9 June – 4 days – 8 berths available
13 June – 4 days. 8 berths available
17 June – Summer solstice. 4 days. – 8 berths available